---
AkzoNobel Surfactant Europe – Agro segment

AkzoNobel is a leading global paint and coatings company and a major producer of specialty chemicals. We supply industries and consumers worldwide with innovative products and we are passionate about developing sustainable answers for our customers. With operations in more than 80 countries, our 55,000 people around the world are committed to excellence and delivering Tomorrow's Answers Today™.
AkzoNobel's Surface Chemistry business unit is a leading supplier of specialty surfactants and synthetic and bio-polymers additives, we serve numerous industries, ranging from agrochemicals to home and personal care. Our adjuvant and surfactant brands include some of the most well-known brands in the agro chemical industry today: Adsee® in-can and tankside adjuvants, Armid® solvents, Berol® performance blends (anionic/nonionic), Ethomeen® surfactants (alkoxylated amines), Ethylan™ nonionic surfactants (non-APE), Lankropol™ sulfosuccinates, Morwet® wetting agents and dispersants.
Please visit: http://www.sc.akzonobel.com/en/agriculture
---
BASF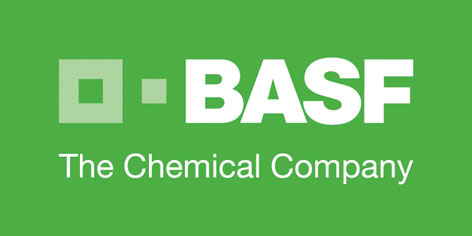 Formulation Technologies
BASF's Formulation Technologies business has an excellent track record of delivering solutions to a wide range of applications. A key application is additives for crop protection formulations. As an expert partner we work in close cooperation with our customers aiming at sustainable growth through innovation. We build on our core technologies in response to market needs in all regions, including the emerging markets. We deliver value to the agrochemical industry with high-performance products that are industry-proven in a variety of applications. With our solutions for your formulation challenges BASF helps to improve your adjuvants and pesticide formulations. Our broad product portfolio includes inert solvents, surfactants, formulated blends and dispersants.

BASF SE, Home Care & Formulation Technologies Europe
Email: industrial-formulators-eu@basf.com
Please visit: http://agchem-additives.basf.com/
---
Croda – Innovation you can build on™

With our industry-leading technologies and unique formulation expertise, our unmatched range of additives and adjuvants help agrochemical customers get the best performance out of their active ingredients, enabling farmers to get the best yields for their crops. Our adjuvants and formulation aids under the renowned brands, Atplus™ and Atlox™, are well known in the industry as high performance, reliable products. Our value adding technology helps our customers achieve more complex, efficient, safer formulations that minimise impact on our environment. Our partners in agrochemicals value our role in the industry as influential contributors applying scientific expertise from the bench top to the field to support unmatched innovation.
Click here to visit our website.
---
Stepan

Stepan Company is a major manufacturer of speciality and intermediate chemicals used in a broad range of industries. It has been a leader in sulfonation and sulfation technology for over 50 years. Today our broad product line has expanded to include numerous anionics, as well as a variety of non-ionic, cationic and amphoteric surfactants to serve the requirements of the crop protection industry. Stepan manufactures other speciality surfactants which are often custom-made to meet individual needs. A global network of Stepan's own formulation development laboratories is available.
Click here for website
---