---
BASF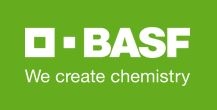 Industrial Solutions
BASF's Industrial Solutions business has an excellent track record of delivering high-value solutions to a wide range of applications and a key application area is additives for crop protection formulations. As an expert partner we work in close cooperation with our customers aiming at sustainable growth through innovation. We build on our core technologies in response to market needs in all regions, including the emerging markets. With our solutions for your formulation challenges, BASF helps to improve your adjuvants and pesticide formulations. Our broad product portfolio includes solvents, surfactants, formulated blends and dispersants.

BASF SE, Home Care, I&I and Industrial Solutions Europe
Email: industrial-formulators-eu@basf.com
Please visit: http://agchem-additives.basf.com/
---
Clariant

The increasing demand for better performance and environmental acceptability of crop protection products is a driving force for continuous innovation in the fields of auxiliaries and formulation technology.
Current activities include both the improvement of emulsifiers and dispersing agents as well as the development of substances that lead to easier handling and better activity.
 Our brand Synergen® stands for outstanding profiled adjuvant performance enabling us to quantify your benefit with solid data.
If you require any further information on our products, please mail to crop-solutions@clariant.com or visit under www.crop-solutions.clariant.com
---
Croda – Innovation you can build on™

With our industry-leading technologies and unique formulation expertise, our unmatched range of additives and adjuvants help agrochemical customers get the best performance out of their active ingredients, enabling farmers to get the best yields for their crops. Our adjuvants and formulation aids under the renowned brands, Atplus™ and Atlox™, are well known in the industry as high performance, reliable products. Our value adding technology helps our customers achieve more complex, efficient, safer formulations that minimise impact on our environment. Our partners in agrochemicals value our role in the industry as influential contributors applying scientific expertise from the bench top to the field to support unmatched innovation.
Click here to visit our website.
---
Nouryon

We are a global specialty chemicals leader. Markets worldwide rely on our essential chemistry in the manufacture of everyday products such as crop protection formulations, pharmaceuticals, personal care items, paper, plastics and building materials items. Building on our nearly 400-year history, the dedication of our 10,000 employees, and our shared commitment to business growth, strong financial performance, safety, sustainability, and innovation, we have established a world-class business and built strong partnerships with our customers.
We operate in over 80 countries around the world and is a leading supplier of specialty surfactants, polymers and solvents. Our agrochemical portfolio of industry-leading brands includes Morwets® (wetting agents and dispersants), Adsee™ adjuvants, Agrilan® dispersants, Armid® solvents, Ethylan® and Ethomeen® (alcohol and amine alkoxylates)
Please visit: http://www.nouryon.com/agriculture
---
Stepan

Stepan Agricultural Solutions leverages the company's core technologies of sulfonation, alkoxylation, amidation, oxidation, quaternization, and polymerization to deliver a complete line of products. In addition, our industry-leading, in-house formulation expertise in emulsifiable concentrates, microemulsions, suspension concentrates and dry products provides a value-added service to help solve customers' most difficult challenges. In listening closely to our customers' needs, Stepan is focused on the continued development of environmentally sustainable solvents, improved adjuvant technologies, and our novel polymeric dispersant technology. Visit stepan.com/agriculture to learn more about the team and see our broad product portfolio including, but not limited to, dispersants, emulsifiers, solvents, and specialty blends.
Click here for website
---